They are till over 10,000 hp strong, have wheels up to 4 meters in diameter and weigh more than a Boeing 747. They are not allowed to enter public roads, because they would require three lanes. These are the ten largest dumptrucks in the world…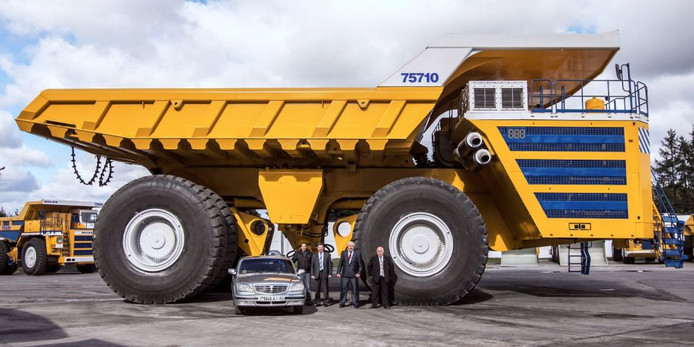 1. the Belaz 75710 is more than 20 meter long, over 8 meters high and 9.75 meters wide. That is about the size of a semi detached house. Loaded to full capacity this Belarus RDT weighs over 800 metric tons, which requires a powerful engine. In spite of its 11,165hp powerpack it 'only' reaches a top speed of 64 kph. With its loading capacity this the number one sized truck in the world..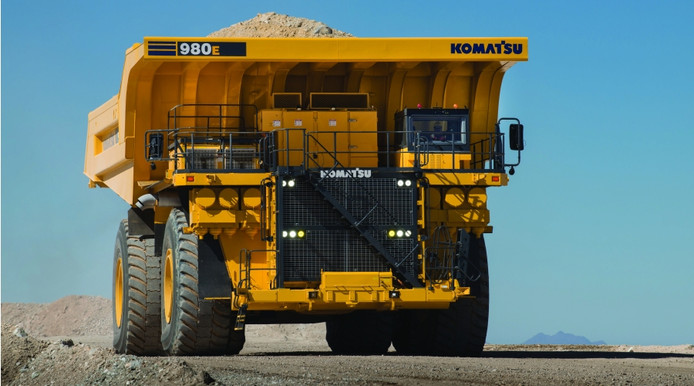 2. The runner up is the 980E-4 produced by Komatsu. Measuring over 10 meter wide this is the widest truck in the top 10. The loading capacity is 369.4 metric tons.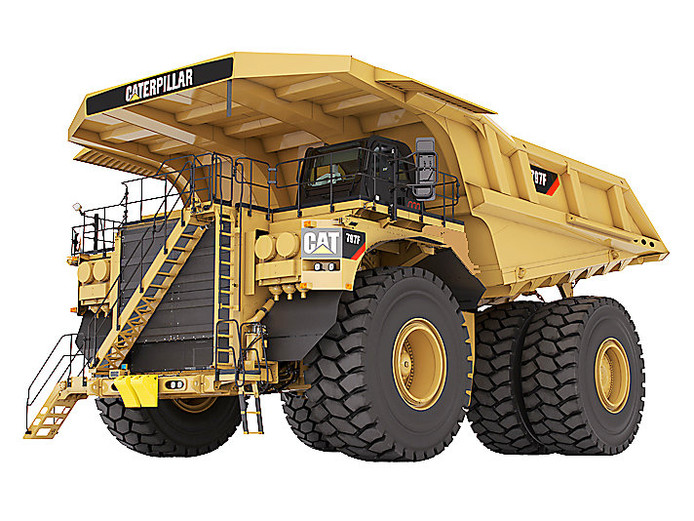 3. The almost 10 meters wide Catepillar 797 weighs abut 690 metric ton. The monstertruck has a maximal power of 4,055 hp. The dumper offers  a spot to put 363 metric ton of sand, gravel or rocks.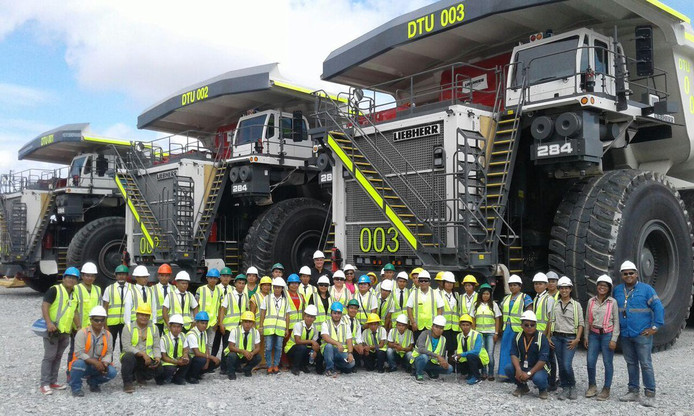 4. following in fourth position is the T284, the largest Liebherr dumptruck, produced in Germany. The T284 has an over 4,000 hp powerpack and the loading capacity is 363 metric ton.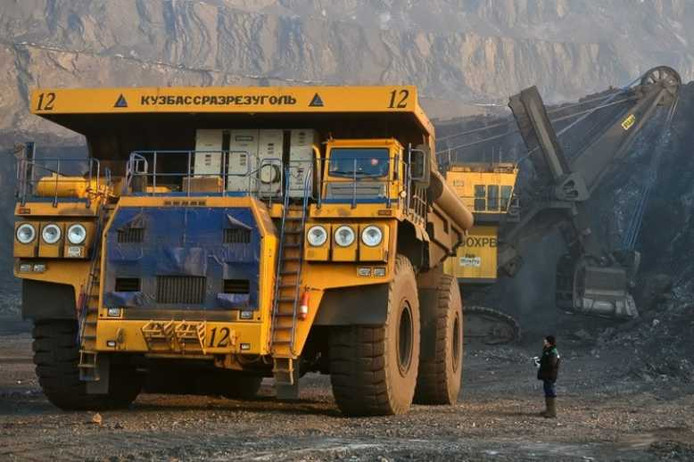 5. The Belarusian Belaz has more than one model in this list. The 75600 is 25.5 meter long, 9.45 meter wide and 7.47 meter high. It can haul up to 360 metric ton in its huge dumper.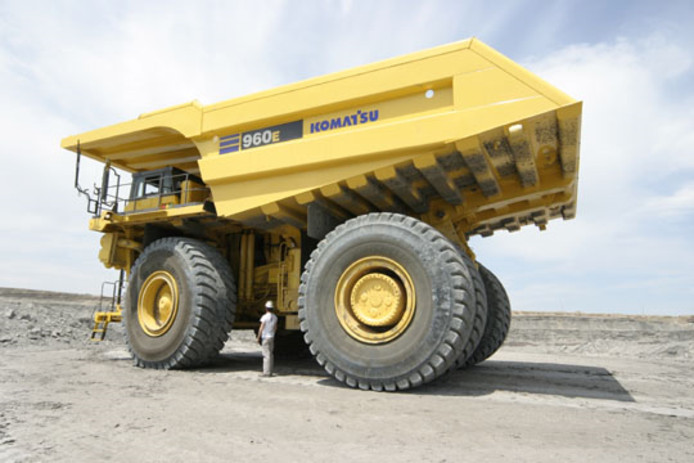 6. The 960E-2 lis the second largest model by Komatsu. With its width of 9.6 meter, this truck would occupy three lanes. The truck has a 3,545hp powerpack and the maximum load capacity is 326.6 metric ton.  This earns it the 6th position.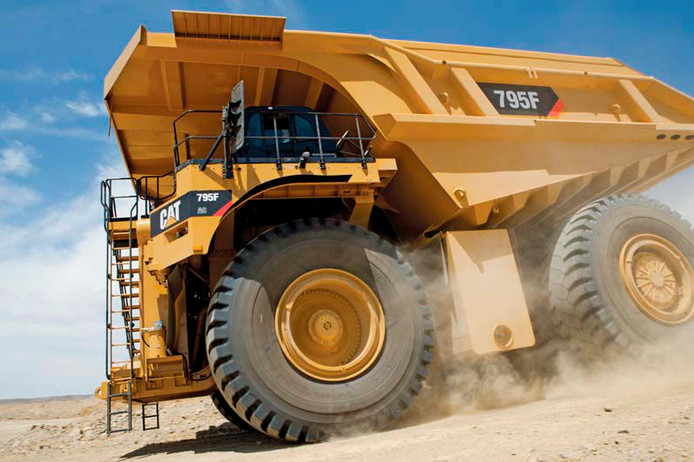 7. The 795F AC form Caterpillar takes the 7th position of the  world largest RDT's with a payload of 313 metric ton. The American is more than 7 meters high and has a dumper of 15 meter.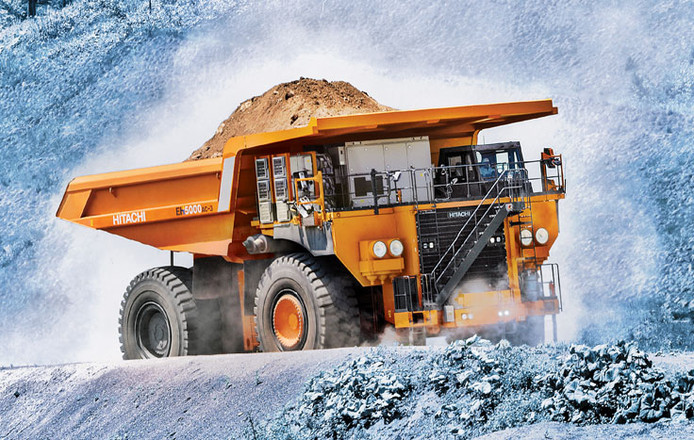 8. The eighth position goes to the 500,000 kg weighing Hitachi EH5000AC-3. This dumptruck's length is over 15 meters and measures over 8 wide. The 2,850 strong powerhouse has a maximum loading capacity of 296 metric ton. The dumper has a volume of 197 cubic meter, which equals about 1,000 bathtubs.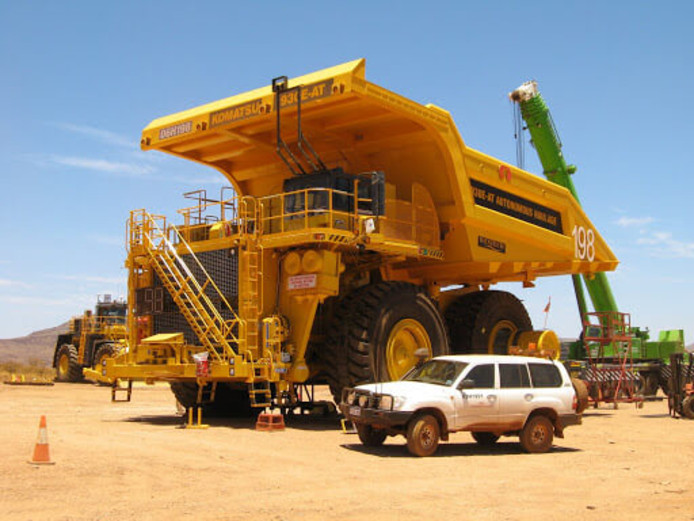 9. With a payload of 291.7 metric ton, the Komatsu 930E-4 takes position nine in the list. The Japanese truck packs 2,700 hp and is powered by a 16 cylinder turbo diesel engine.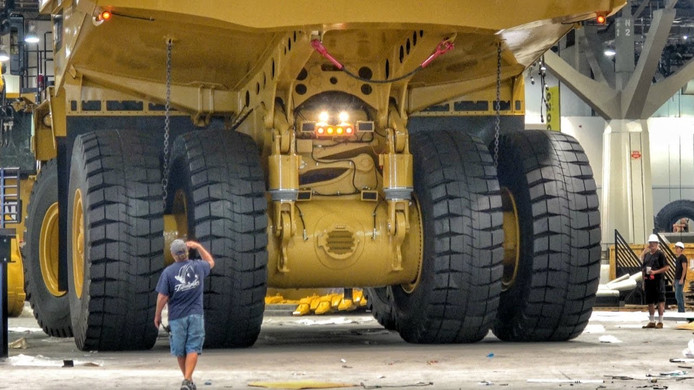 10. on tenth position is the 794 AC.  With the 3,548 hp powerpack it can handle a load of 291 metric ton. This truck has been on the market since 2016. 
---
LF translated. Source BNdeStem, original author Erik Kouwenhoven.